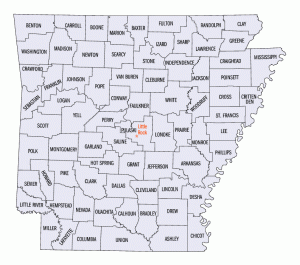 We welcome new quilt trails across Arkansas and hope you will join our group! Read further to find out how.
Arkansas Quilt Trails is an initiative of Rural Community Alliance, a nonprofit organization whose mission is to empower rural communities to effect change by creating opportunities in education, economic development, and youth empowerment to improve quality of life and place.
The Quilt Trail was begun as a way of preserving local history while beautifying our communities for residents and visitors alike.
All quilt blocks must be painted on a wood surface and patterns must be approved by our Quilt Trail Committee, by emailing Renee Carr at rushingcarr@gmail.com.  Once a community/county has twelve approved blocks installed, a signed owner agreement for each block, and a story submitted for each block, we will add the new trail to the Arkansas Quilt Trails website.
Stone, Searcy, Van Buren, and Perry counties now have trails, while trails are being developed in Newton, Pike, Boone, and Baxter counties. Stay tuned for more quilt trails across Arkansas!