---
---
---
---
---
---
---
---
---
---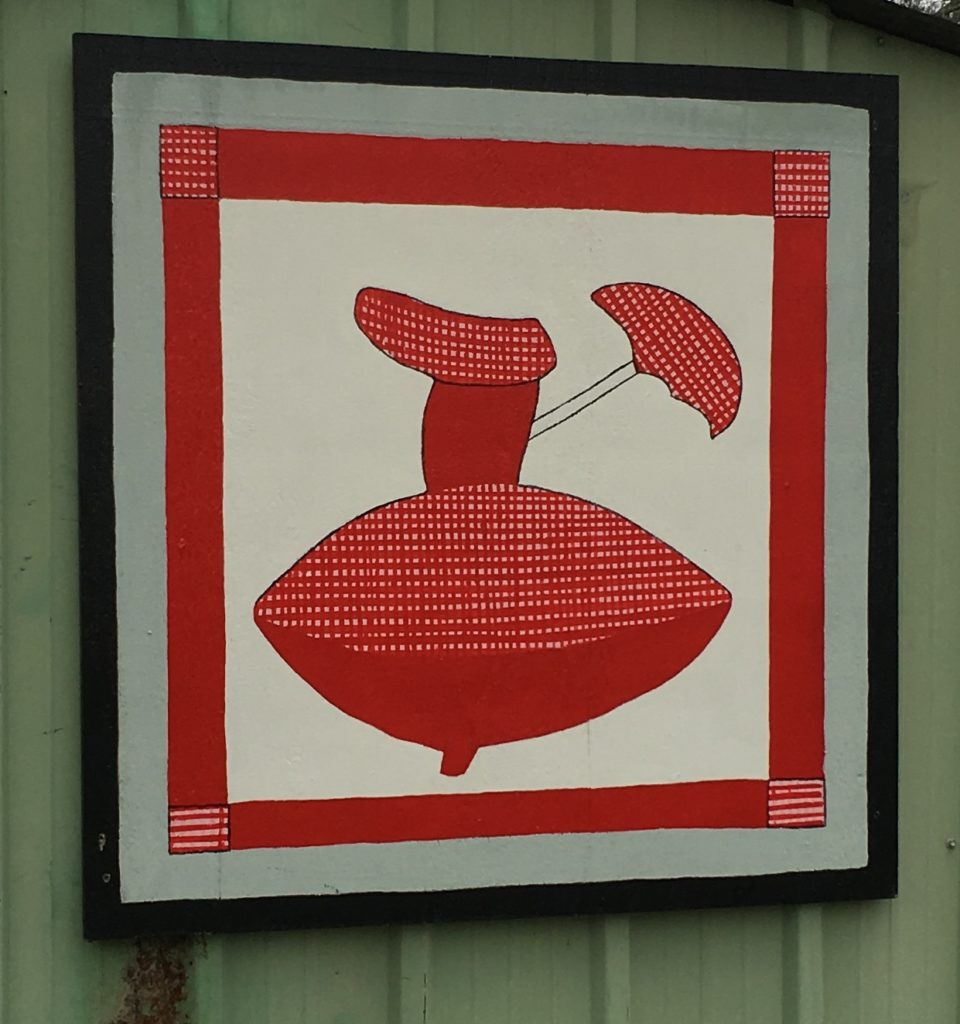 #4-14, Sunbonnet Sue
3055 Highway 60 West, Perryville, AR
#4-14, Sunbonnet Sue block owner Pat Hatfield shares, "I belong to the Busy Bees Quilters in Perryville and we create, sew and hand-stitch quilts weekly. What better way to show my love for quilting than to join the Quilt Trail? My entry is known as Sunbonnet Sue, and is painted on a 4' x 4' piece of 3/4" plywood. This particular pattern is special to me because it is a replica of a quilt block made by my mother, Mildred Cox Williams, when she was a young wife and mother in the 1940's. Her framed Sunbonnet Sue quilt block hangs in my house."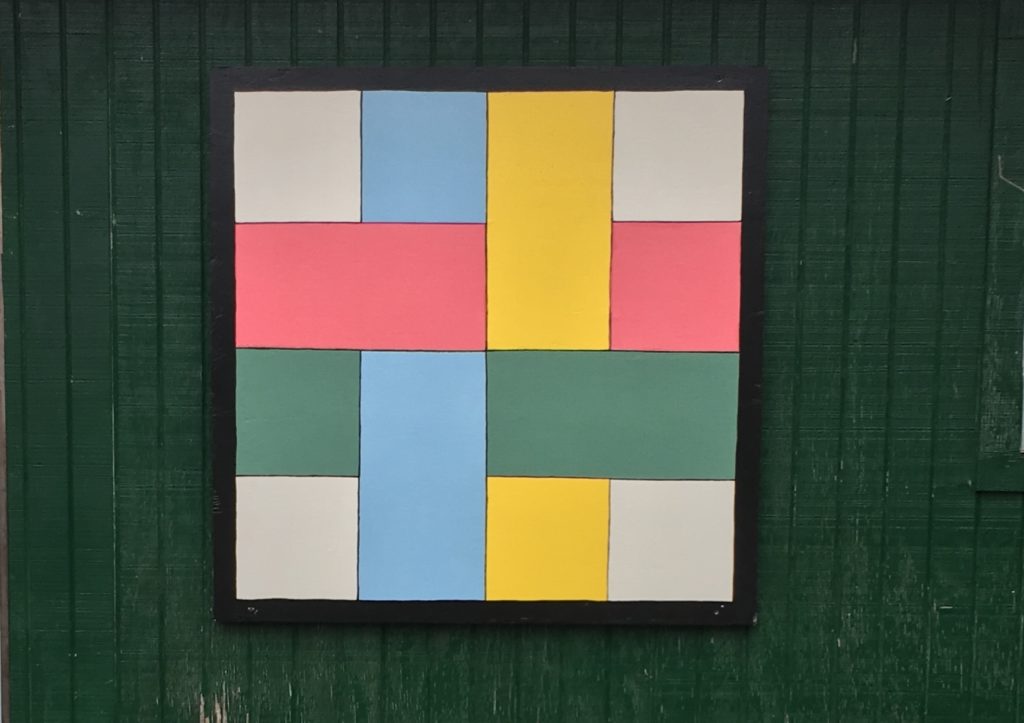 #4-15, Dreamer's Weave
#4-15, Dreamer's Weave at 3055 Highway 60 West, Perryville AR
Quilt block owner, Pat Hatfield said, "My second painted quilt block is called Dreamer's Weave. I love the simplicity of the pattern, but it's also special because this is the first quilt pattern I made for myself. It is painted on a 4' x 4' piece of 3/4" plywood." Be sure to see both blocks at this location.
#4-16, Welcome Home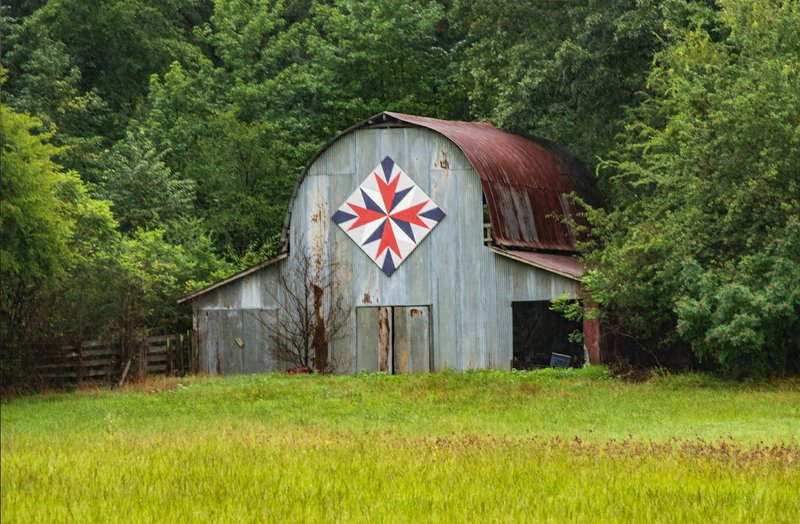 Owner of the barn and block Eleanor Jester shares, "We bought the house and barn in July 1987. I have always loved the barn and was so pleased to receive the 8 x 8 foot quilt square from my daughter and son-in-law as a Christmas gift. We do not know when the barn was built. According to our research, we believe it is a Gothic or rainbow arch barn. The rafters are curved so that no framing obstructs the loft. The barn is a two story with a full second floor designed to store hay. The second floor can be accessed directly from the back of the barn or from the stairs inside the barn." It's easy to see that the sight of the barn and quilt block is a like a "welcome home" greeting every time the owners return home.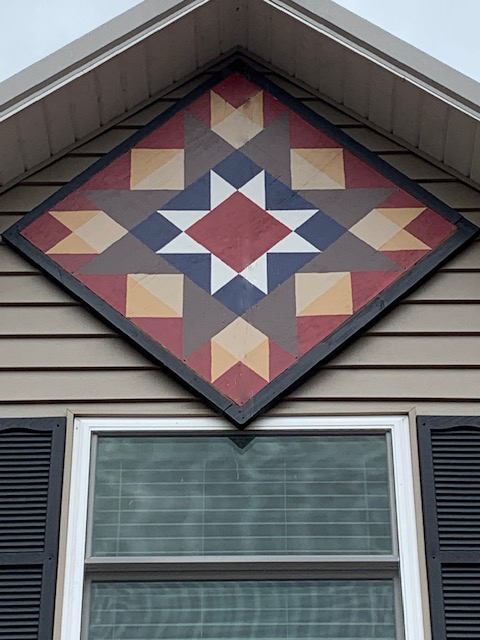 #4-17, Homestead Star was placed at the peak of our garage, the highest point on our property. Located at 17 Sunshine Farms Road, home of Jerry and Janice Tucker. It was made with pressure treated wood, 4'x4' square. The star block is one of our favorites and you will find it replicated on three separate blocks on the garage.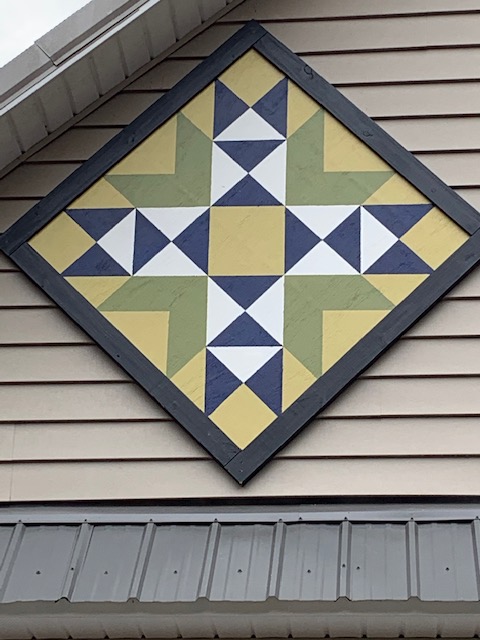 Wyoming Valley Star is on the lower left front of the Tucker garage. Located at 17 Sunshine Farms Rd, the home of Jerry and Janice Tucker. We saw this star block on a fence while on vacation out west a few years ago and filed it away as a "One of these days, project." It's a 4'x4' square.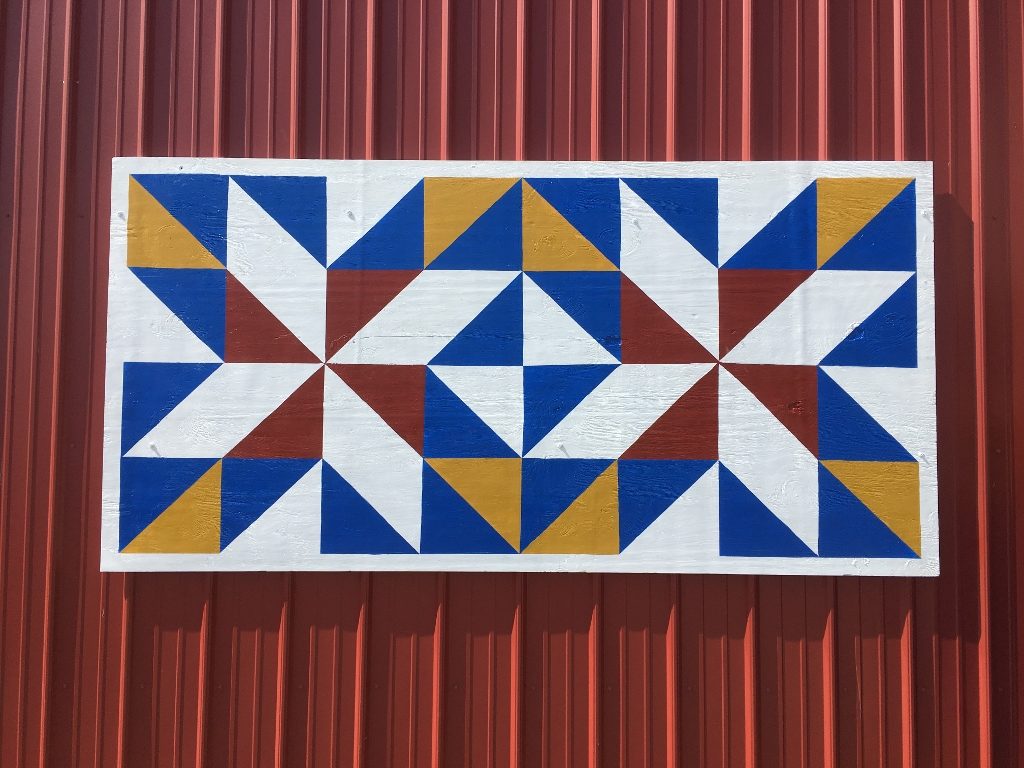 #4-20, Star Spangled barn quilt is hanging on the barn that is the Double D Lazy T Bed, Breakfast, & Barn at 3109 Hwy. 60 West in Perryville, AR. This design was chosen because the patriotic pattern complimented another quilt already hanging on the B & B. This quilt is 4' x 8', and hints of cozy quilts you might snuggle into while staying at the B & B! This is Barn Quilt #8 for owner and resident barn quilt painter, Debbie Park.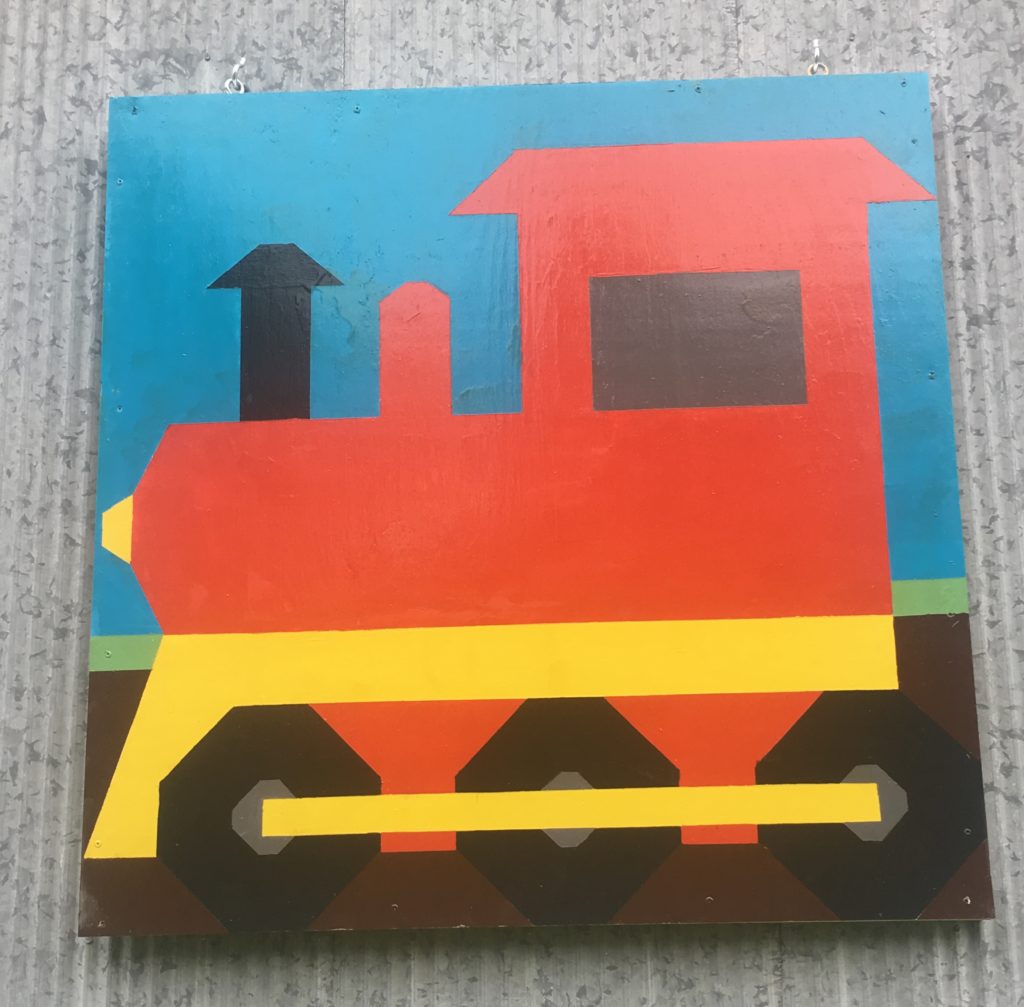 #4-21, Rock Island barn quilt pattern at 722 Bryant St., Bigelow, AR is a train engine. Located in the Fourche community, it was painted in memory of L.W. Egger and in honor of brothers Larry and Rick who all worked for the railroad. It is also in memory of all the uncles, cousins, and men from Bigelow, Arkansas who worked for the railroad.